<![if !vml]>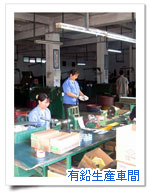 <![endif]>
| | |
| --- | --- |
| | Chernan Technology Co., Ltd., was founded on Arpil 10th, 1984, as a subsidiary of the Chernan Solder Group. Chernan has over 20 years of manufacturing experience of tin and tin wire in Taiwan, formerly known as Tunghui Tin Industry, specialized in manufacturing tin. The company has been nearly seventy years of history that was continued from past generation. Furthermore in the year of 1992, manufacturing factory in Shenzhen, Guangdong Province in mainland China and the Belinda Company in Hong Kong was formed. |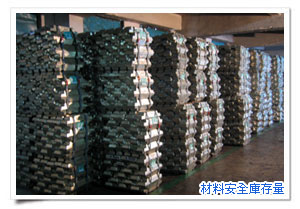 Factory in Shenzhen, we have a complete production line with a monthly production of six hundred tons of tin, two hundred tons of tin wire, eighty tons of flux as well as a sales of solder paste about three to five tons per month. In order to achieve the latest environmentally friendly lead-free requirements, we have officially carried Japan NIHON SUPERIOR company's patent product in early 2004. Of the product is also the only-one alloy of tin, copper and nickel that is lead-free, featured solderability, mobility, crystal ..., etc. It has about the same characteristics of soldering compared to a solder containing sixty-three percentange of lead. For the cost considerations relating buy and sell, and production losses, product defect rate and production efficiency, in accordance with our company's professional understanding of the stand we confirmed that the patent lead-free products has about a 30-50% of cost reduction compared to other lead solder alloy products.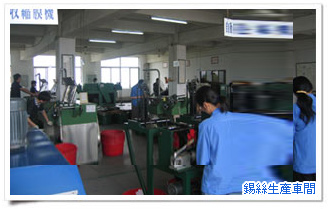 In order to strengthen our understanding of the electronic technology industry services, reduce the costs and support the technique, we have acquired the authorization by NIHON SUPERIOR to producing, their patented product, SN100C, in the Shenzhen factory and to sell in Taiwan, Hong Kong, and China, along with other rights.

We were the early Taiwanese manufacturers in mainland China. From the beginning, we land purchase of 11,000 square meters to the completion of factories of 6,000square meters in Shenzhen were all the cost of own capital. We adhere to our insistence of professional, frank, the quality, and the spirit of service; eventually we built another factories in Zhoushi town, Kunshan China by the year of 2004. This was also done to service customers in East China. In terms of good quality, continuous development and research, as well as improvement, finally we have won many electronics makers, such as Elitegroup Coumputer Systems, Foxconn, Asus ... nearly a thousand companies were our customers.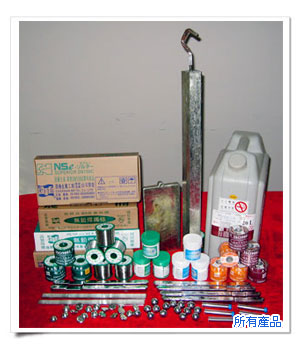 At present, our sales network is pervasive in Guangdong Province, the Pearl River Delta, Yangtze River Delta, along with the immediate customer service. We want to satisfied our clients anywhere and anytime within 7 dyas they propose the problems. In such excellent quality and perfect service, in order to obtain customer orders continued support, as well as with to enhance the production of our factories, and thus lay the foundation of our success, we can provide customers with the five major services:
periodically testing of liquid tin;

professionals to clean up the tin furnace;

Use a block of scrap tin, tin slag drops of tin in accordance with a certain

proportion of finished-for the same ingredients;

In mainland China, with the handle turn plants and can be opened seventeen percent value-added tax invoices;

professional and technical personnel of your solder process to assess, improve, improve efficiency.

Due to enhancing the services in Taiwan, in year of 2004 we expanded the operating department to our company in Taiwan by not only providing leaded product service, in order to gain the competitiveness of Taiwan's electronics industry, but also launching the brand-new products that were authorized by Japan NIHON SUPERIOR company: patent products such as tin, copper, nickel, germanium. These products have three major advantages to what Mr. Denshi Jisho, electronic assembly engineer from Japan MINEBEA, have said," because it has the three main properties of joint-reliability, recyclability and lower cost." Moreover, "The key consideration in this decision", said Mr.Ken-ichi Kusui, the production group manager of Mishima System Factory, "is its final condition after soldering. In a nutshell, we loved SN100C's beautiful face." Lastly, our company had also acquired the authorization by AIM, the second largest solder industry in the US, to producing their patent solder alloy products in the manufactory in China, and selling the products in Tawan, HongKong, and China, along with some other rights.
We welcome old and new electronic technology industry clients come to patronize. Thank you!